Reconstruction
People are rightly concerned about the cosmetic impact of any surgery. This is particularly important of patients with skin cancer as these lesions are often in areas which have been exposed to sunlight, so by definition will be in areas visible to everyone. Whilst Mr Peach does not perform cosmetic rejuvenating surgery, he is very aware of the importance of good aesthetic results following skin cancer surgery. He is skilled in a variety of techniques to help disguise surgical scars. He is also experienced in reconstructing difficult areas of the body, eg. nose, ears, soles of feet etc all of which have specific cosmetic or functional qualities that need to be replicated by the reconstructions. He will discuss with you the options for reconstruction which will include:-
Direct closure
Split skin grafts
Full thickness skin grafts
Composite grafts
Local skin flaps
Use of dermal substitutes
Leaving to heal by itself (secondary intention)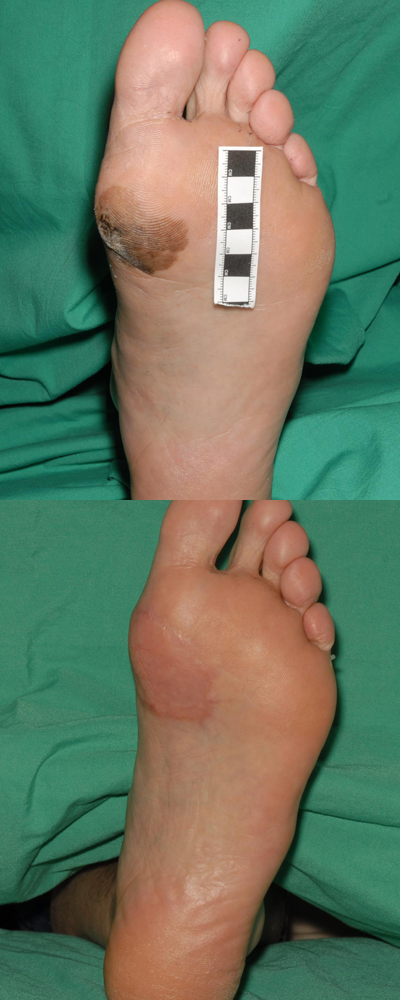 Read what aspects of Service our patients have found helpful.
Has information been conveyed in an understanding and informative manner?
Mr Peach explains everything very clearly and carefully not assuming any prior knowledge by the patient. Complex issues are covered in sensible easy to understand ways. He shows much patience in answering questions.
location
Based in Leeds
Visit Mr Peach in one of the following locations
(private) spire hospital leeds, roundhay hall jackson avenue, leeds
(NHS) bexley wing, st. james's hospital, leeds
(NHS) chapel allerton hospital, leeds
(NHS) leeds general infirmary, leeds