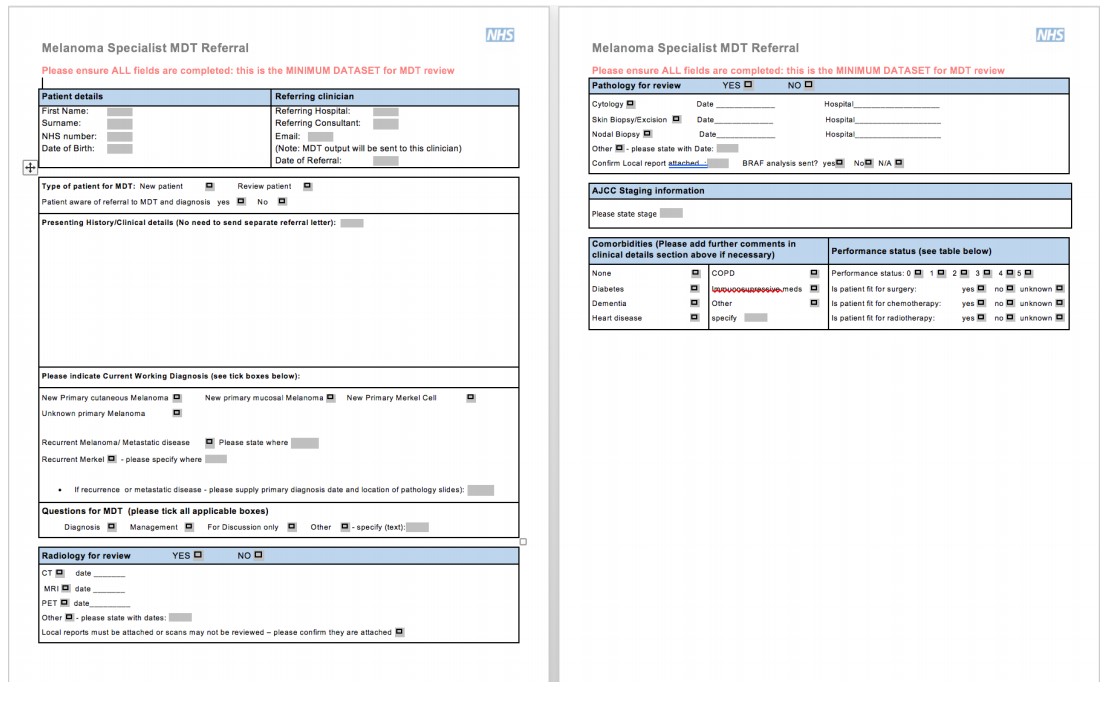 if ($page_id=='372') { ?>

} ?>
MDT review
The NHS public funding of health in the UK has its challenges. However one of the specific quality standards it has developed is the structured management of cancer for NHS patients. These standards do not apply to private patients, although increasingly private hospitals are adhering to them. Leeds is unique in the UK, in the context of skin cancer, as there is a specialist skin cancer service for non-melanoma and melanoma, Mr Peach is the only plastic surgeon to be a core member of both of these teams. There are clear guidelines defining which skin cancers need to be reviewed by each of these teams. Mr. Peach has routinely always ensured that all required skin cancer cases are reviewed by the appropriate MDT and the results discussed with the patients. This ensures that the high standards achieved in his NHS practice are continued with his private practice.
Read what aspects of Service our patients have found helpful.
Has information been conveyed in an understanding and informative manner?
Yes, very understanding in a 'Layman's' terms
location
Based in Leeds
Visit Mr Peach in one of the following locations
(private) spire hospital leeds, roundhay hall jackson avenue, leeds
(NHS) bexley wing, st. james's hospital, leeds
(NHS) chapel allerton hospital, leeds
(NHS) leeds general infirmary, leeds